Family Business Launches HVO Diesel For Resale Offering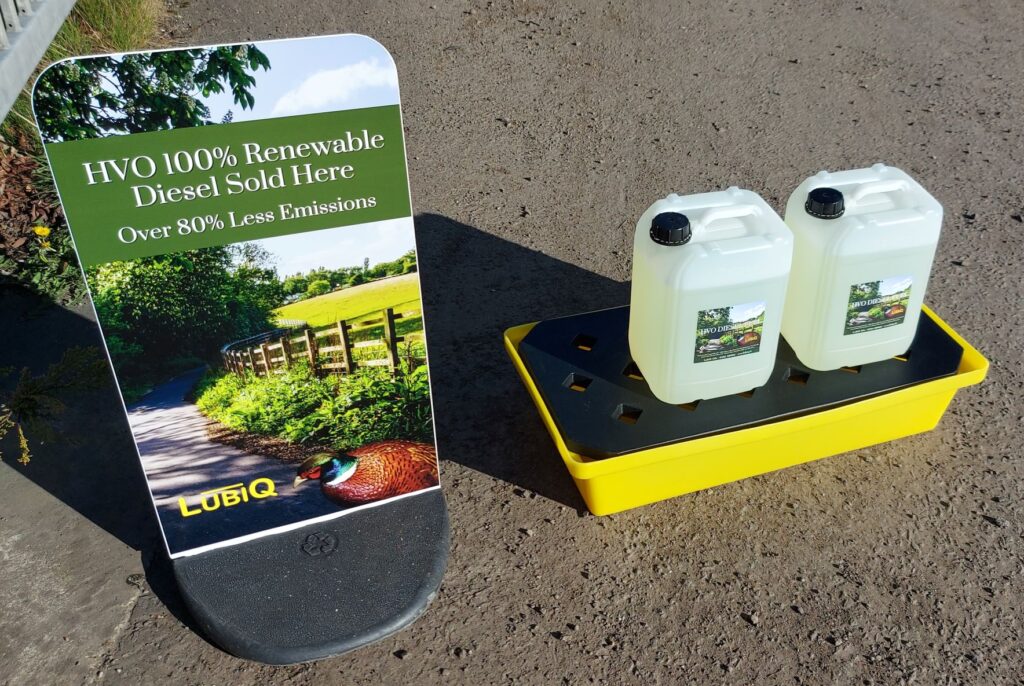 Hydrotreated vegetable oil is a fossil-free 100% renewable diesel made from waste cooking oils, tallow, and animal fats or fish waste.
It offers a huge reduction in net greenhouse gas emissions by up to 90% compared to standard diesel. HVO can be mixed with normal diesel or provide a replacement that helps the environment while engines and fuel tanks need no changes at all to run on this remarkable fuel.
Exceptionally clean burning, with substantially reduced soot and NOx emissions, HVO is a premium fuel that is good for engines but is not currently easy to obtain in small quantities except at a few truck stops.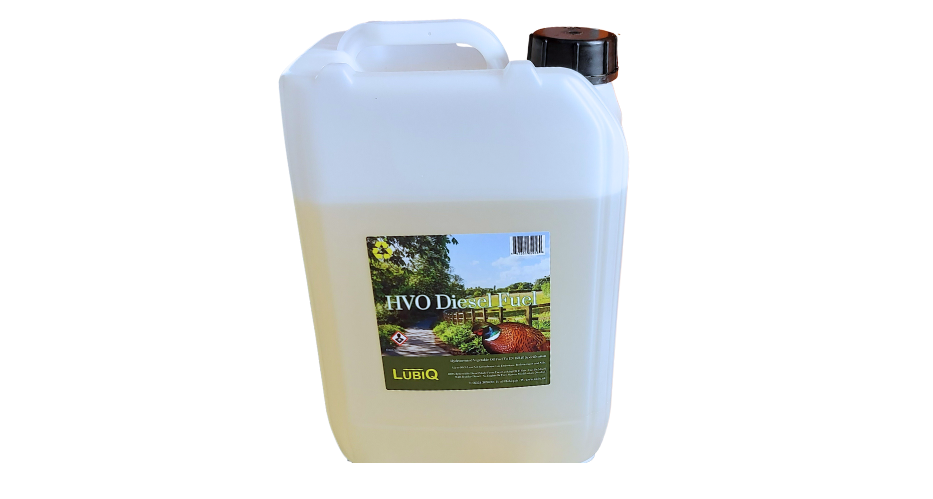 This is where the LubiQ offering is a winner for forecourts, farm shops, engineering supply firms, garden centres, and garden machinery companies that can a branded package and some free stock to get your outlet started with selling HVO fuel! Point to note: HVO diesel can be stored for upto 10 YEARS!
We are a flexible and friendly family run business that is really determined to help you to think outside the box and offer this miracle fuel for clients to put in their vehicles, boats, ride-on mowers etc.
Resellers FOC Set Up Package:
2 x 10 Litres UN Jerrycans Of LubiQ HVO Fuel – FOC until you sell them.
1 x Yellow Drip Tray 33 Litres (so you are compliant) – FOC
1 x LubiQ Branded HVO Diesel Pavement Sign – FOC
Suggested Selling Price 10 Litre Jerrycan: £45.00 + VAT each.
Do you want to discuss this simple package? Please call on 01324 309100 or drop an email to oil@lubq.uk
See from this graphic Neste video just how clean HVO burns: